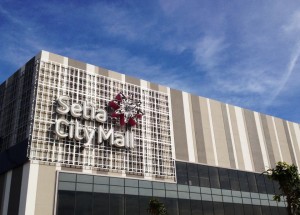 SETIA City Mall, which opens its doors in May, will create over 2,000 jobs for the local community. Jobs will be created in retail outlets, customer service, cleaning, security, maintenance and operations.
The new mall will house over 230 local and international retailers, and will have large scale cleaning and security operations as well as a centre management team.
In order to keep the jobs local, Setia City Mall is hosting a recruitment drive this Saturday at the Shah Alam Convention Centre, which will run from 10am until 5pm.
The initiative sees participation and job opportunities at Parkson, Fitness First, Zara, Uniqlo, Nichii, Delicious, Harvey Norman, Courts, RASA Food Arena and many more of the mall's retailers. In addition, there will be jobs available in centre management and with the mall's security and cleaning contractors.
Job seekers will get the opportunity to learn about all the available positions, have on the spot interviews and submit their resumes directly to employers actively seeking employees for the new mall.
General Manager, Setia City Mall, Philippa Holmes said: "Setia City Mall has been designed to be the heart of the community, therefore it's very important that we match the jobs available with local employees.
"It's also important that Setia City Mall offers a high level of customer service to shoppers. Our recruitment drive is aimed at finding the right people to fit these exciting career opportunities. There are many jobs available, so we encourage everyone to come and submit applications."
Setia City Mall is being developed by a joint venture between S P Setia and the Asian Retail Investment Fund, a fund managed by the investment arm of international property developer Lend Lease.
News source: http://thestar.com.my/news/story.asp?file=/2012/3/20/metrobiz/10942860