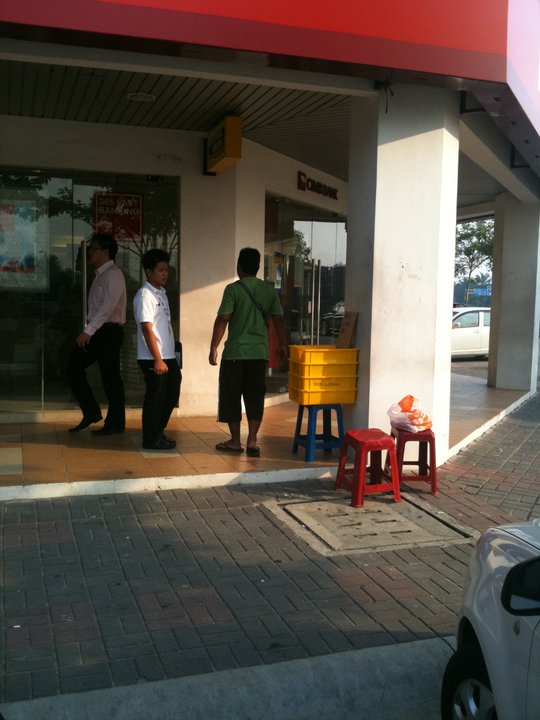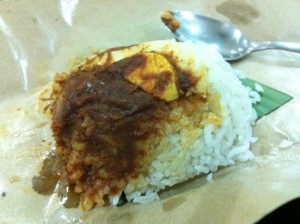 This is indeed the hottest nasi lemak seller in Setia Alam this month, being discussed and reviewed from more than 30 facebookers in the Setia Alam Facebook group. I tried it myself and no doubt, the taste is quite nice full with coconut leaf smell. Worth a try definitely!
He is located at Jalan Setia Prima R, just in front of CIMB Bank.
Selling price – RM1 per packet
P.S: You need at least 3 packets per serve!
Photo by Julian Chow and Angie Siew from Facebook.