Business name: CosmicFit Fitness Bootcamp

Address: 8-3-1, Jalan Setia Prima B U13/B, Setia Alam 40170 Shah Alam.

Contact person & number:
Esvaran – 019-3835455

We from CosmicFit are offering fitness boot camp exercise program in Setia Alam now.
If you are looking for a fun yet challenging way to get your body into shape, you may consider signing up for a fitness boot camp.
Fitness boot camps are a form of group exercise that combines the use of calisthenic and body weight exercises with cardiovascular,
interval and strength training. Boot camps are designed with camaraderie in mind and offer a motivational, cost-effective way to get into shape.
Fitness boot camps are modeled to motivate participants to work hard to achieve their fitness goals.
For more information and for the schedules and fees, please check out our blog at http://www.cosmicfit.blogspot.com/ and check us out at http://www.facebook.com/groups/525399300807582/
A free trial session is available. To make your bookings, please send an email to [email protected] or contact us on the following numbers:
Esvaran at 019-3835455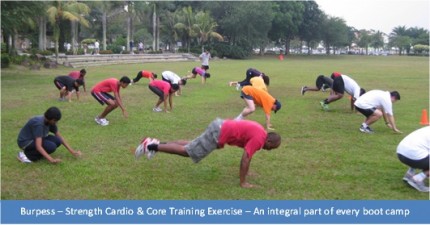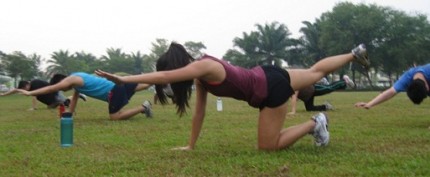 Alternately, you can also fill up the form below for any inquiry you may have:
[ccf_form id="2239″]